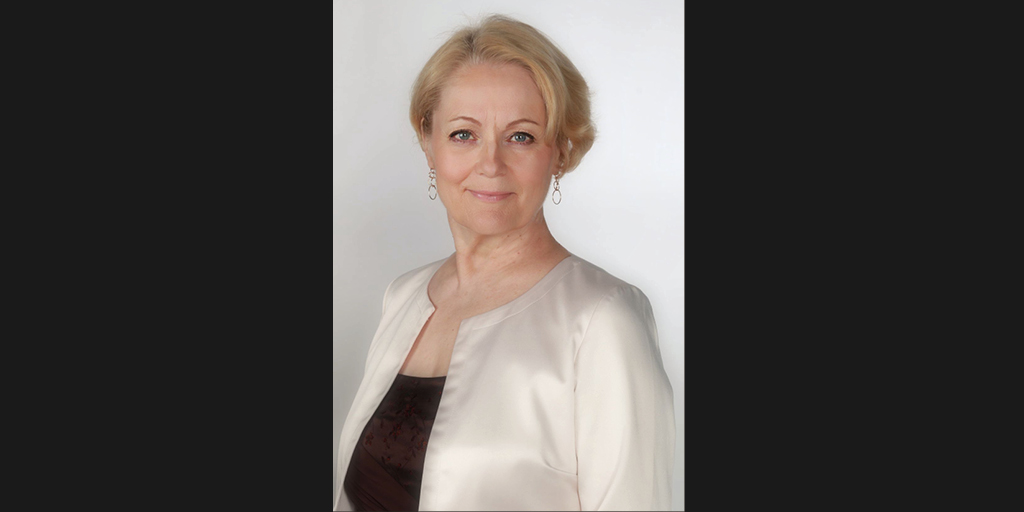 Pia Raanoja
Pia Raanoja began her music studies with violin as her instrument at Pohjois-Kymi Music Institute in 1970. Later on she changed her instrument to singing. In 1987, she took her Master's degree at the Sibelius Academy, where she studied under Liisa Linko-Malmio and Gunni Granberg. After this, she has attended master classes by e.g. Erik Werba, Peter Berne, Herbert Brauer, Rudolf Bautz, Kim Borg, and Ralf Gothoni. 

Pia Raanoja has performed as a soloist at the Finnish National Opera, the Savonlinna Opera Festival, Der Wlamsse Opera (Antwerpen), and at various regional operas in Finland, where her most important rolls have been e.g.  Pamina in Die Zauberflöte (Savonlinna Opera Festival), Mimi in La Boheme, Krista in The Makropulos Affair, Konstanze in Die Entführung aus dem Serail, Tzeitel in Fiddler on the Roof, Anna Reich in The Merry Wives of Windsor  (Finnish National Opera), Pia in Das Glas im Kopf wird vom Glas,  Un Musico in Manot Lescau (Der Wlamsse Opera), Liisa in Pohjalaiset, Serafina in Campanello di Notte, Lauretta in Gianni Schicci (regional opera houses), and Aino in Aino by Erkki Melartin, Zerlina in Don Giovanni (Opera Academy in Savonlinna), Poppea in L'incoronazione di Poppea, and Rowan in The Little Sweep by Benjamin Britten (Sibelius Academy Opera Studio). 
In addition to opera, Pia Raanoja's repertoire include lied music, operettas, oratorios and passions: She has sung the soprano solos in The Messiah by Händel (Tampere cathedral, Seattle), Die Schöpfung by Haydn (Kotka), The Passion of Matthew by Bach (Helsinki cathedral), Stabat Mater by Rossini (Oulu), Mass in C minor by Mozart, and  Stabat Mater by Pergolesi (Turku, Helsinki), the Kleine Orgelmesse by Haydn (Helsinki), as well as various cantatas by Bach, e.g. Ein Feste Burg ist unser Gott, and Christ lag in Todesbanden. 
She has sung operetta and musical songs together with Juha Kotilainen on school tours and in a chamber music play on the life of W.A.Mozart (directed by Jussi Tapola). 
Pia Raanoja's lied repertoire focuses on Finnish songs, especially on those by Oskar Merikanto. She has also performed the Maria Stuart songs by F.Schubert, the Ofelia songs by R.Strauss as well as Finnish sacred music.  She has toured for the past few years with a concert programme called "Peace for Christmas" ("Rauhaa Jouluun") and also sung at joint concerts in Lahti, Kärkölä, Inkeroinen, Tammela, and Hämeenkyrö. These concerts will see continuation at various parishes in Lahti in the future. 
Since 2011, Pia Raanoja has taught music and voice in Nastola, at Kaarisilta, which is an art and day center with special tuition also in visual arts and music for people with more demanding special needs.
At Kaarisilta, Pia Raanoja has put together a cd called "Tuulen värein", in which Kaarisilta graduates perform evergreen songs to the accompaniment of a professional orchestra "Hillity". 
There have already been several recital concerts for this three-year musical training of which Pia Raanoja has been in charge. In 2015, a musical based on the themes of Die Zauberflöte by Mozart and with music set by Kimmo Parviainen, Taikamoinen, was performed on the small stage of the Lahti city theater. This musical fairytale was directed by Tero Porali and the music was rehearsed by Pia Raanoja. 
Pia Raanoja was awarded a special prize at the Timo Mustakallio singing competition in 1983 and also a third prize at the Lappeenranta singing competition in 1984.
Pia Raanoja has also recorded songs for both radio and television. She is also in a recording by the Savonlinna opera festival (Ääni taivaasta) and as the soprano soloist in Symphony No. 3 by Nielsen (conductor Myung-Whun Chung).