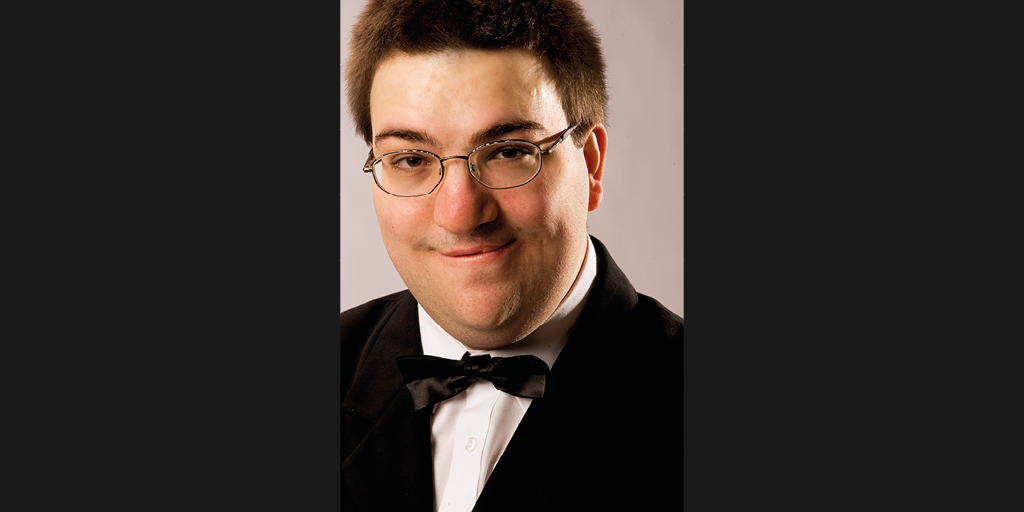 Ilpo Laspas
Ilpo Laspas (b. 1984) started playing the piano at the age of 9, and harpsichord and the organ in 1999. After studying harpsichord under Elina Mustonen and organ under Sirkka-Liisa Jussila-Gripentrog at the youth department of the Sibelius Academy, he was accepted to the performance degree programmes of all three instruments at the Sibelius Academy. He completed the diploma examinations in harpsichord performance, organ performance and continuo playing with excellent grades and graduated as Master of Music in 2009.
Laspas held his first solo recital with organ and harpsichord at the crypt of the Helsinki Cathedral in 2011. Laspas completed his doctoral studies at the Sibelius Academy in 2015, studying the different dimensions of performing Johann Sebastian Bach's music on the organ and the harpsichord, and he graduated as Doctor of Music in the spring of 2016. The Finnish Cultural Fund supported his doctoral studies and artistic work with both a one-year grant and a three-year grant.
Laspas has participated in several masterclasses both home and abroad. During his doctoral studies, he most notably studied in Berlin with professors Paolo Crivellaro and Leo van Doeselaar (organ), and Mitzi Meyerson (harpsichord).
Laspas has had success in various competitions, including second prize and the audience prize in the International Johann Sebastian Bach Harpsichord Competition in Leipzig in 2006, and second prize in the organ category of the same competition in 2008. Laspas has been chosen as Young Artist of the Year by Vantaa Baroque Festival in 2006, Pori Organ Festival in 2009, the Turku Cathedral Organ Week in 2009, and the Lahti International Organ Week in 2010. Laspas received a stipend from the Pro Musica Foundation in 2014.
In August 2014, Laspas played a world premiere concert of the Omniwerk instrument at the Vantaa BRQ Festival. On February 6th, 2019, Laspas played the inauguration concert of the Kennedy harpsichord owned by the Pirkanmaa Cultural Fund at the Tampere City Hall together with baroque violinist Aira Maria Lehtipuu. This harpsichord, the 183th built by Bruce Kennedy, is the only Kennedy harpsichord in all of Finland.
Laspas recorded organ music by Aimo Känkänen at the Church of the Holy Cross in Lahti in January 2015. He has also recorded harpsichord music by Bach for Yle, the Finnish national public broadcasting company. In 2015, Laspas played Italian and Spanish baroque music on the harpsichord together with viola da gamba and cello player Markku Luolajan-Mikkola, and cellist Guadalupe López-Íñiguez on a video called Musical Cities, recorded for Spain's TV5 (Mediaset).